2021 Student Fellowships and Awards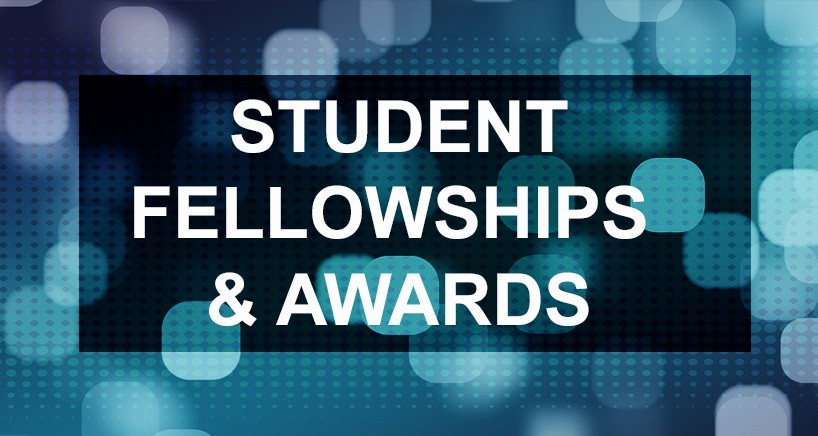 We are extremely proud to announce that a number of Electrical Engineering graduate students in our program have been selected to receive fellowships. We are so excited to have such a talented group of students in our program and wish everyone the best of luck in their endeavors!
Blavatnik Fellowship
Gift of Sir Leonard Blavatnik '81 to fund incoming doctoral fellows focused on health- and medically-oriented engineering research.
BRIAN DEHORITY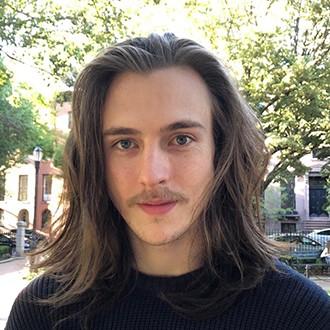 Brian works with Prof. Ken Shepard in the Bioelectronic Systems Lab. His research interest is interfacing electronics and the central nervous system in order to expand the capabilities of neurotechnology. He received his undergraduate degree from The Cooper Union for the Advancement of Science and Art, Electrical Engineering, Albert Nerken School of Engineering in 2021.
AIDAN THERIEN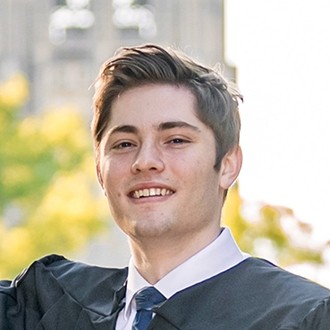 Aidan works with Prof. Christine Hendon in the Structure Function Imaging Lab. His research interests are medical devices, biomedical imaging, machine learning, biotechnology and epigenetics. He went to Duke University Pratt School of Engineering '21; BSE in Biomedical Engineering, Electrical and Computer Engineering, with a Minor in Chemistry.
---
Presidential Fellowship
These fellowships are awarded annually to selected incoming Ph.D., Eng. Sc.D., and master's/Ph.D. students.
OLIVER DURNAN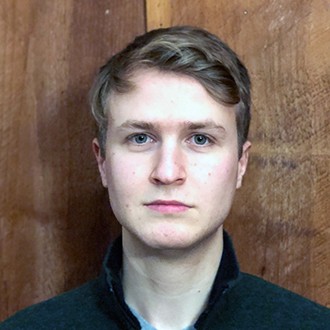 Oliver works with EE Chair and Prof. John Kymissis in the Columbia Laboratory for Unconventional Electronics lab. His research interest is semiconductor devices for applications in sensing, energy conversion, and visual displays. He received his B.Eng. in EE at McGill University in 2019. He also worked as a research assistant in Professor Thomas Szkopek's Nanoelectronic Devices and Materials Group at McGill University. His projects there included development of solid-state chemical sensors and characterization of heavily-doped graphene. 
---
Evergreen Fellowship
ABHI ADHIKARI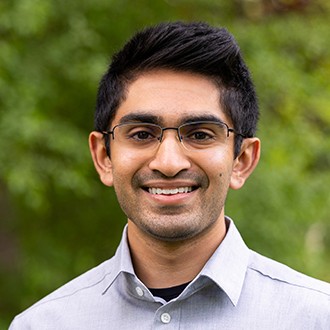 Abhi works with Prof. Gil Zussman in the Wireless & Mobile Networking Lab. His research interests are software-defined radio, 5G/6G networks, mmWave, and radar. He received his BS in Computer Engineering from Drexel University in 2021.
---
French Fellowship 
Bequest of Ralph S. French '42CC
SONGLI WANG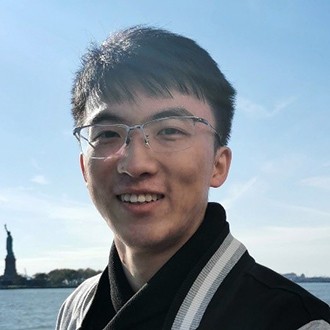 Songli works with Prof. Keren Bergman in the Lightwave Research Laboratory. His research interests are Silicon photonic devices and circuit design. He has a B.Eng. in Opto-Electronic Information Science and Engineering from the Harbin Institute of Technology, and an MS in EE from Columbia University. He was a part of the MS EE Honors program and received the MS Research award for the 2020-2021 academic year.
YUNRAN ZHOU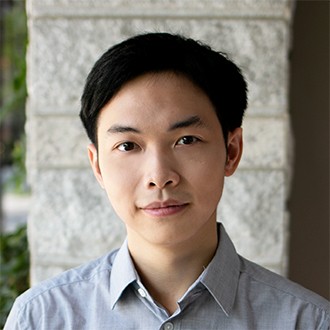 Yunran works with Prof. Mingoo Seok in the VLSILab. His research interest is neuromorphic chip design. He received a Bachelor of Engineering, majoring in Electronic and Communication Engineering at the City University of Hong Kong, and graduated in 2020.
---
Byron Fellowship and GEM Fellowship
Bequest of Verna and Oscar Byron 1914
The GEM fellowship provides African-Americans, Hispanic Americans, and Native Americans access to graduate education. The fellowship includes tuition, fees, a stipend, and a paid summer internship. Applicants for this fellowship must be engineering or applied science majors.
ARIELLE JOASIL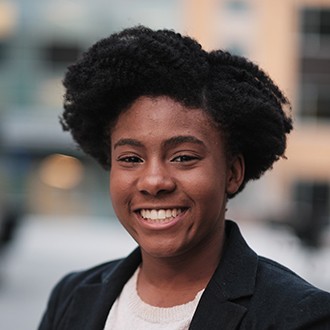 Arielle works with Prof. Christine Hendon in the Structure Function Imaging Lab. Her research interests are developing deep learning and image processing algorithms to characterize and map tissue architecture within optical images of the heart. This work will aid in the guidance of ablation therapy of the left atrium for the treatment of atrial fibrillation. She received a BS in Electrical Engineering from the University of Massachusetts, Lowell in Dec. 2019, and an MS in Electrical Engineering from the University of Massachusetts, Lowell n May 2021 with a thesis ("Simulating the Space-Time Trajectory of Respiratory Droplets and Aerosols").
---
Chiang Chen Fellowship
Gift of the Chiang Chen Industrial Charity Foundation
DONGLIN ZHAN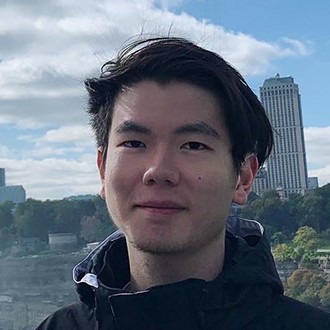 Donglin works with Prof. James Anderson. His research interests intersect with machine learning, data mining, operation research, and control theory. In particular, I am interested in transfer learning and meta-learning. He received his bachelor's degree in computational applied mathematics at Sichuan University in 2020.
---
Cheung- Kong Innovation Fellowship
Gift of Cheung Kong Graduate School of Business. Provides support for doctoral students at the Columbia School of Engineering and Applied Science, with a preference to the field of innovation and entrepreneurship in a global context.
ZIYI HUANG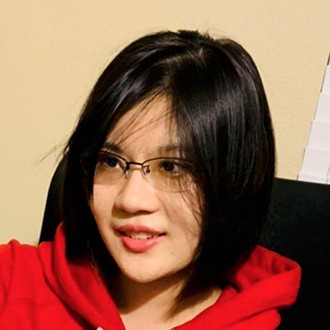 Ziyi works with Prof. Christine Hendon in the Structure Function Imaging Lab. Her research interest is deep learning based data analysis and she hopes to develop efficient algorithms for better image intervention. She studied EE at the University of Science and Technology of China and graduated in 2016.
---
Shardashish Fellow
Gift of the UNMF Foundation to provide financial aid to master's degree candidates studying at The Fu Foundation School of Engineering and Applied Science.
ROHAN RAGHURAMAN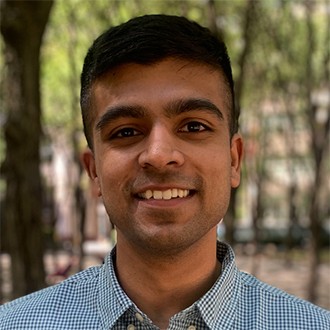 Rohan works with Prof. Fred Jiang in the ICSL Lab. His research interests are in electric energy, specifically the decarbonization of power grids. He has an interest in anything that will pave the way for a fully carbon-free power grid in the future, which includes working on projects involving electric vehicle charging, renewable energy integration, energy storage initiatives, etc. He received a B.S. in Electrical Engineering from the Tandon School of Engineering with a Minor in Public Policy and Management from the Stern School of Business, both at New York University. He graduated in May 2021. As a graduating senior from NYU, he received the Myron M. Rosenthal Award for Best BS Academic Achievement in Electrical and Computer Engineering, which is awarded to students who achieved an outstanding grade point average, achievement in coursework, research and additional departmental activities. Additionally, he was also awarded the NYU Founders' Day Award and named a University Honors Scholar. He is currently interning at the New York Power Authority (NYPA) which allows him to work on projects like battery storage optimization, predictive maintenance algorithms for asset health monitoring, and much more. He is very grateful for this opportunity because it aligns with his goal of working towards a decarbonized power grid, and gives him real-world knowledge into how power systems are run.
---
Dean's MS Academic Excellence
LANCE NORMAN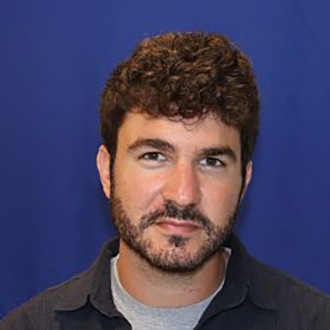 Lance received a B.S in Computer Engineering and minored in mathematics at the University of Connecticut in 2014. His research interests are Neural networks, Control Theory and Robotics and his faculty advisor is Aurel Lazar.
PATRYK ZAGULA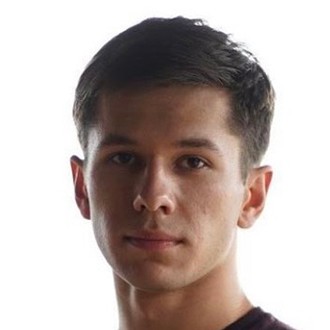 Patryk graduated from the Macaulay Honors College with a bachelor's degree in electrical engineering in 2021.