For Students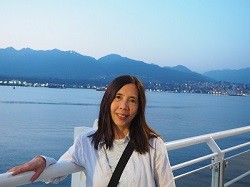 Hi. My name is Jennifer Lee. I'm the Associate Director of Career Placement for the Department of Electrical Engineering where I graduated from with my MSEE. I started my career as a software engineer at Bell Labs and returned to Columbia a few year later to get my MBA. I am thrilled to return to SEAS and leverage my background in helping students achieve their career goals. I look forward to developing a partnership with each of my students.
If you wish to schedule a meeting to discuss your career goals and objectives please do so here.
We start working with you on your career development plans before you arrive. Before the program starts, you will research roles, companies, and industries, and update your resume to reflect your career interests. We look forward to helping you prepare for your interviews and networking opportunities, in addition to tailoring your job search to your specific career interests. 
Our students are fortunate to have a number of successful career tracks to choose from and find placement in the following categories such as: Semiconductors, Technology/Internet, Financial Services/Consulting, Academia/Government, Industry/Oil/Energy etc. Our students find employment in small, medium and large firms around the world. Career Placement and salary varies and is dependent on one's interests, skills, strengths, job-search activity, career exploration and self-exploration. 
Starting at orientation and extending through Fall, we offer a Professional Development Course (ENGI E4000), which includes lectures and workshops to develop your resume, cover letter, LinkedIn profile, networking and interviewing skills, and more. 
Half of our job is working directly with employers. We have an employer database of industry contacts, many of whom are alumni, to help you with your internship or job placement. During any given week, you have access to the following:
Job postings are shared regularly for internship and full-time opportunities  
On-campus recruitment that includes employer info sessions, interviews, and alumni networking events
Off-campus recruitment that includes on-site employer visits and networking opprotunites for current students and alumni
We also create resume books for our employer contacts to access
The Center for Career Education is a central Columbia University office for all students to attend walk-in hours, schedule appointments, participate in on campus recruiting and attend career fairs, career workshops and industry showcases in their area of interest. This office has strong employer relationships and partnerships in all career tracks.
Many of our students complete one or more internships during their academic career. The summer is the most popular time to do full-time internships and the fall and spring semesters allow students to participate in part-time internships depending on work status individual internship requirements. Internships are found all over the United States and outside of the United States as well. Some popular internship locations include NY, CA, TX, NJ, CT and China.