Celebrating Armstrong's Legacy and Invention of FM Radio Broadcastin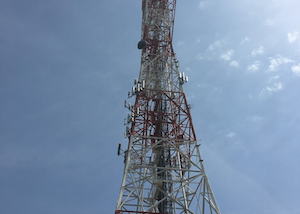 Columbia's Electrical Engineering Department, in partnership with the Armstrong Memorial Research Foundation, sponsored a special tour of the Armstrong Tower in Alpine, New Jersey for students, faculty, and staff. The tour focused on the site's history and Armstrong's experimental breakthroughs, which resulted in the significant advancement of telecommunications and FM radio technology today.
"This was a great opportunity for our students, faculty, and staff to experience the reality of the fundamental inventions of radio first-hand," said Alan Crosswell, President of the Armstrong Memorial Research Foundation and a Trustee of Columbia's Amateur Radio Club.
Edwin Howard Armstrong (1890-1954) was a Columbia Electrical Engineering student and professor who revolutionized telecommunications through groundbreaking inventions, all researched and created while he spent his entire career in the Electrical Engineering Department. In 1937, Armstrong built the Armstrong Tower—also known as the Alpine Tower. Then in 1939, Armstrong began FM radio transmissions from the tower.
"The tour guide spoke knowledgeably about the history of radio and what became possible, why, and when," said Tom Reingold, a staff member in Columbia's Electrical Engineering Department.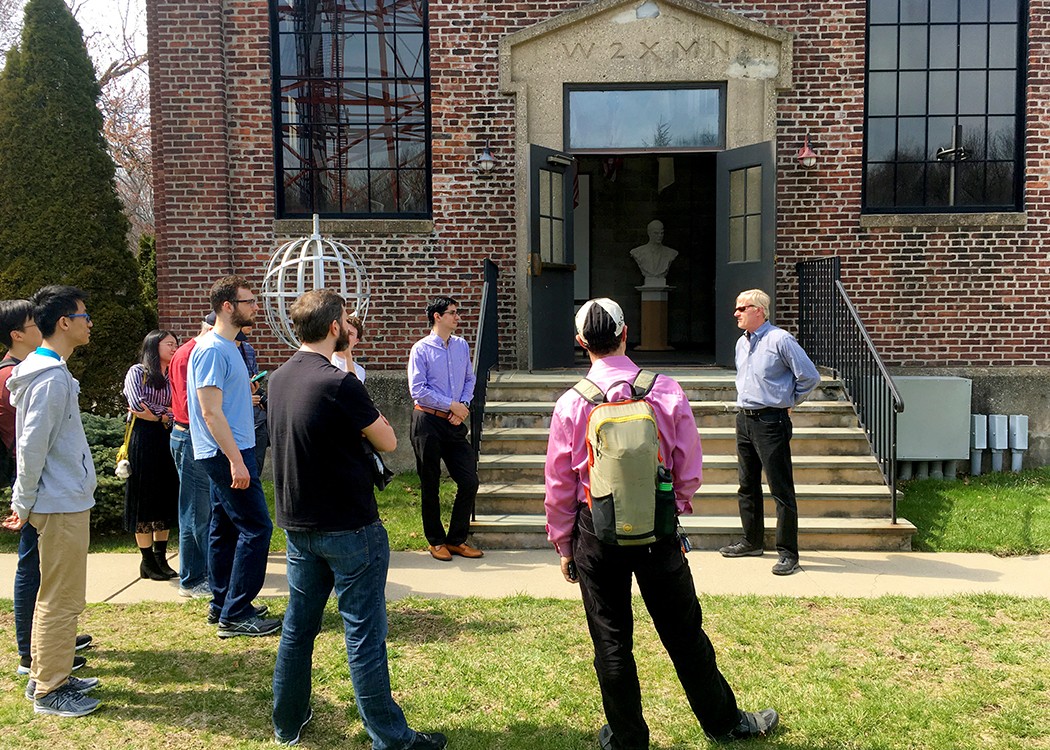 Rising high above the tree line along the Palisades Parkway in New Jersey, the Armstrong Tower still stands today as a major transmission site. The Armstrong Field Lab, originally used for Armstrong's experiments, is a museum that displays artifacts used by Armstrong himself to develop FM radio technology.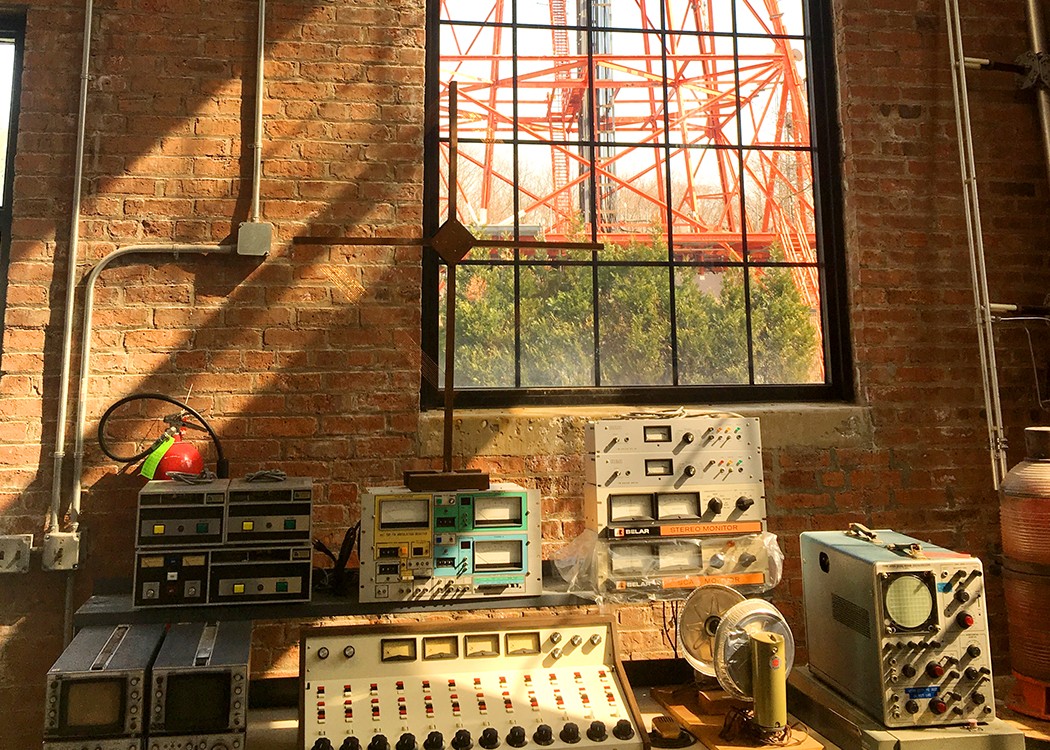 With a brilliant mind and relentless character, Armstrong championed the inventions that made modern radio possible. His work had an immeasurable impact on wireless communication and television broadcasting. Michael I. Pupin (1858-1935)—physicist and founding member of Columbia's Electrical Engineering Department—became Armstrong's mentor when Armstrong was a student and a faculty member.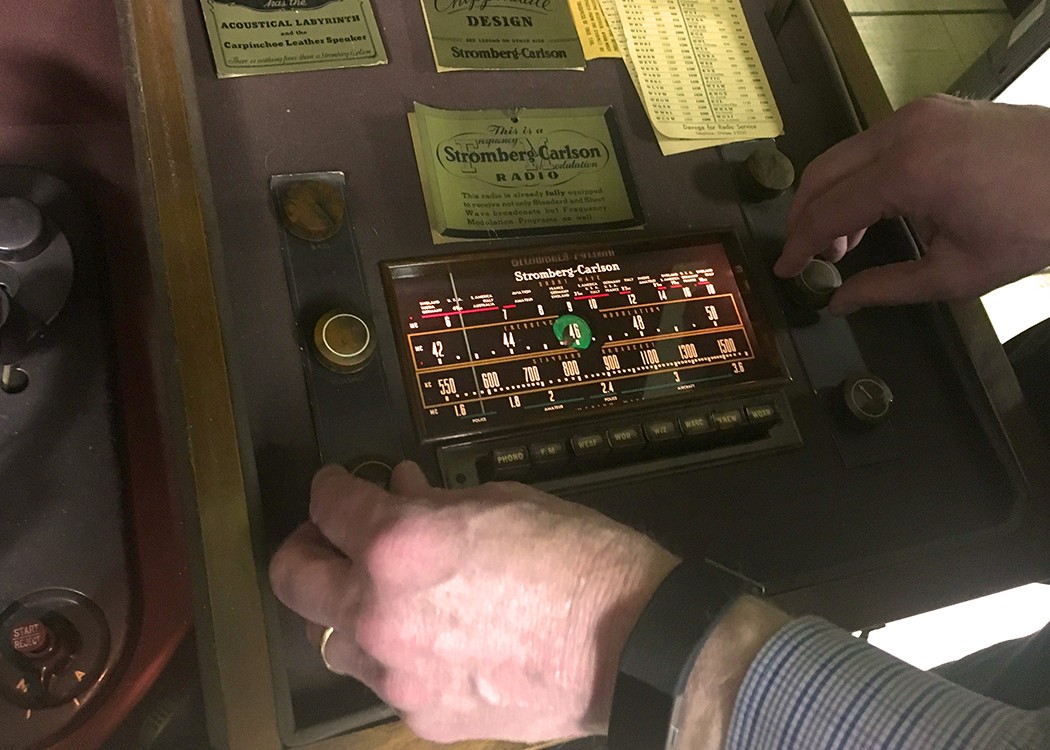 In addition to inventing wideband FM broadcasting, Armstrong also invented the regenerative circuit and other basic circuits of communications and electronics.
By touring the Armstrong Tower and remembering Armstrong's significance, Columbia's Electrical Engineering Department celebrates and continues learning from his legacy and impact. The Department also organizes the Armstrong Memorial Lecture Series and presents the Armstrong Memorial Award.
For more information about Armstrong, please see "Edwin Armstrong: Pioneer of the Airwaves" by Yannis Tsividis, Edwin Howard Armstrong Professor of Electrical Engineering.
Photo Credit: Alan Crosswell