Professor Sajda Named an AAAS Fellow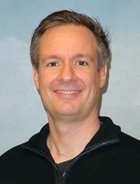 Paul Sajda, professor of biomedical engineering, electrical engineering, and radiology, has been named a Fellow of the American Association for the Advancement of Science (AAAS). He joins three other Columbia faculty members who are among 391 new fellows awarded this honor, which began in 1874, because of their efforts to advance science or its applications. Sajda was cited for his "distinguished contributions to the understanding of neural correlates of vision, human perceptual decision-making, and cortically coupled computer vision."
"I am deeply honored to be recognized with this distinction of being an elected Fellow of the AAAS," said Sajda, who is also a member of Columbia's Data Science Institute. "Of course, this honor would not have been possible without the group of outstanding students, postdocs, and colleagues I have had the privilege to work with while here at Columbia and throughout my career.  I am proud to share this honor with them."
Sajda's research is focused on neural engineering, an emerging interdisciplinary field that uses engineering techniques to understand and interface with the brain. Sajda's specific work uses large-scale computational modeling, machine learning and advanced neuroimaging to investigate the function of and manipulate the behavior of the human central and peripheral nervous systems. He directs the Laboratory for Intelligent Imaging and Neural Computing, where his team uses principles of reverse neuroengineering to characterize the cortical networks underlying perceptual and cognitive processes, such as rapid decision making, in the human brain. They are also developing brain computer interfaces that utilize neural correlates of attentional shift, arousal, engagement, and recognition as labels for exemplar-based machine learning systems.
Sajda's work has led to the development of several innovative systems under what he terms "applied neuroscience," including brain computer interfaces for image search, expertise assessment, and even tracking human trust in automation. Three startups have emerged from his lab at Columbia, focused on commercializing neurotechnology in market areas ranging from sports to neurogaming to autonomous driving.
"My philosophy is 'build it, measure it, test it, understand it'," he adds, "partly fostered by my six years of industrial R&D experience at the Sarnoff Research Center in Princeton, NJ."
Sajda joins four colleagues at the Engineering School who have received this honor: Shih-Fu Chang, Senior Executive Vice Dean and Richard Dicker Professor of Telecommunications and Professor of Computer Science (2010); Aron Pinczuk, Professor of Applied Physics and Physics (2001), Peter Schlosser, Earth and Environmental Engineering Department Chair, Maurice Ewing and J. Lamar Worzel Professor of Geophysics, Professor of Earth and Environmental Sciences, and Associate Director at the Earth Institute (2010); and Gordana Vunjak-Novakovic, Mikati Foundation Professor of Biomedical Engineering and Professor of Medical Sciences (in Medicine) (2014). The new AAAS fellows will be presented with an official certificate and a gold and blue (representing science and engineering, respectively) rosette pin on February 18 during the 2017 AAAS Annual Meeting in Boston, Mass.