Kaylo Littlejohn's 240-mile Race
By
Ethan Delehman for Columbia Daily Spectator
October 09, 2018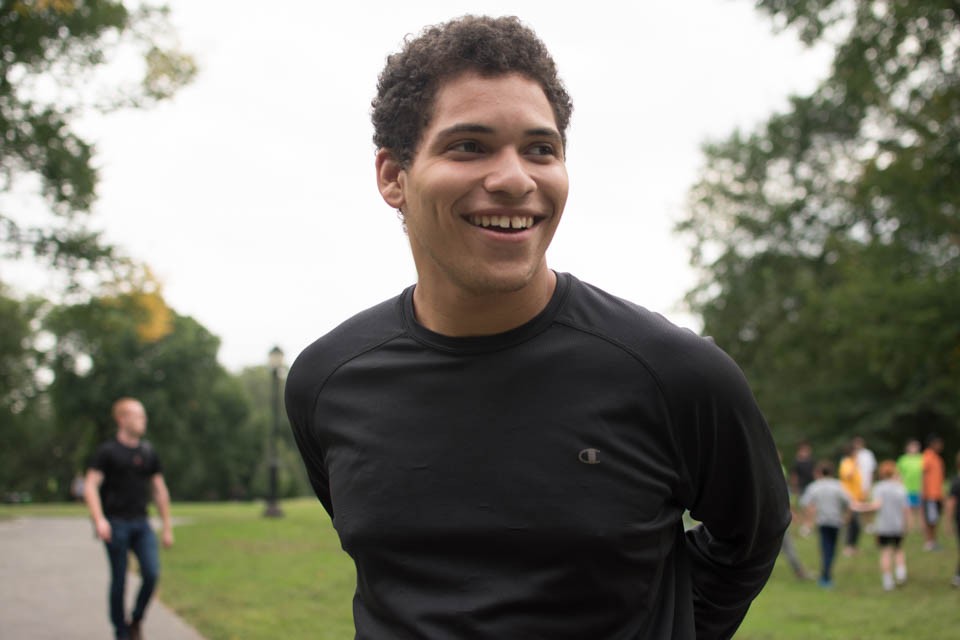 Kaylo Littlejohn wants you to know that he's not special. One week from now, he will spend three straight days running through the Utah wilderness. He will attempt to finish a race that only 98 people have ever completed. But no, he is not special. He states this with clear perspective. He says it the way he says most things—carefully, pausing between thoughts, ensuring that his words will stick. In the present, he is a force: 6-foot-1-inch, 195 pounds, physically fit, brimming with confidence and entirely capable of taking on such a challenge.
He begins by describing an earlier time that seems so distant, it is hardly real.
"I wasn't always like this," he says.
Seven years prior, he was 280 pounds and 6 feet tall. He used his size to negotiate a place on his high school football team before breaking his ankle and being sidelined. Without passion, he remained uncertain, uncommitted, and searching for his outlet.
One week before I talk to him, Kaylo runs his seventh marathon in twelve days. This is typical fare for him. He often wakes up at as early as three in the morning to get in a long-distance run that most people wouldn't consider on their best day. But, no, he is not special.
"I'd say I'm slightly above average in terms of athleticism," he says. "But as far as a runner goes, I'm not really that good."
From Oct. 12 to Oct. 16, Kaylo will suffer for 240 consecutive miles through the deserts of Utah. He will barely sleep, if at all. He will traverse mountains and canyons rife with slick rock on a path that is barely a path—and he is doing so to raise money for FNE International, an organization committed to improving housing, health, and education in turbulent countries. But, no, he is not special.
This is a non-stop multi-day event, and, as such, it is very physically and mentally demanding.
It began with Kaylo and Patrick Kelly sitting in a driver's ed car talking about potential. Kelly, Kaylo's long-term wrestling coach at Camden Hills Regional High School, admits he was recruiting him from day one.
"I could just tell the way the kid was talking that he had something pretty special, I wasn't quite sure what it was," Kelly reflected.
Kelly does not claim any ownership over Kaylo's natural drive. He states clearly that any greatness that existed within Kaylo was there long before Kelly ever met him. The only difficulty being that, as of 2012, that greatness existed within the thoughtful, restrained frame of a near-300 pound 14-year-old boy. Recognizing this, Kelly made it his mission to channel Littlejohn's untapped well of strength. This began with shedding weight. Within a year, Kaylo had lost nearly 100 pounds.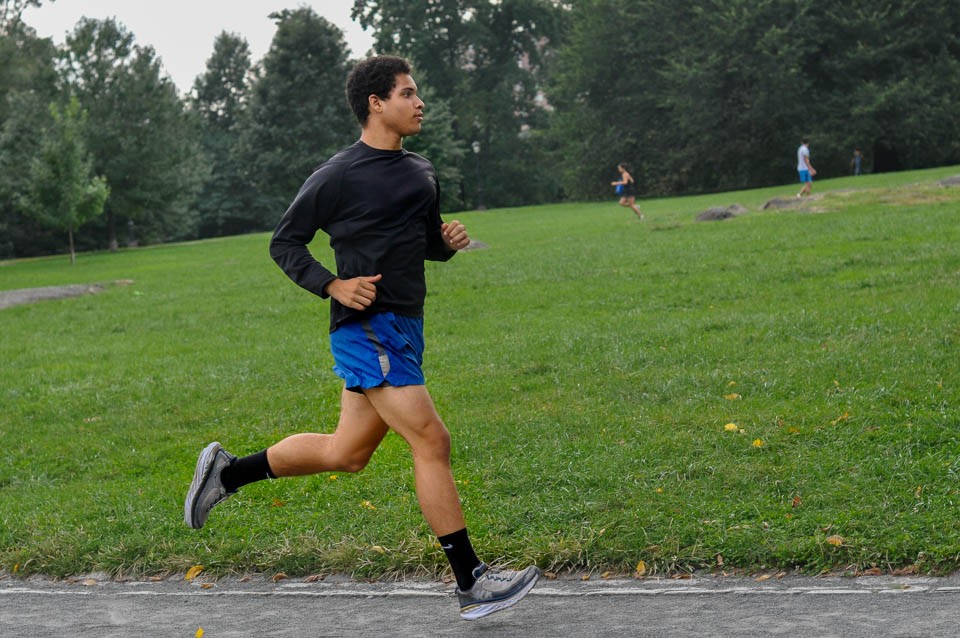 Kaylo refers to it as a moment of reckoning.
"[Kelly] took me under his wing and said, 'Hey man, you could be a champion if you came and wrestled for my program,'" Kaylo said. "And I just made the decision, 'okay, let's do it, let's give it my best shot.'"
A great deal of Kaylo's personal philosophy can, at least in part, be traced back to Kelly's teachings on the mat and in the locker room. One such philosophy is made clear when Kaylo speaks of being limitless.
"The only limit I see," Kaylo says, making a gesture to indicate death, "is at the end of the day, you're gonna get limited by that."
Kelly believes it was the structure that came along with wrestling, which allowed for Kaylo to embrace such a stance.
"I think he was liberated through the sport of wrestling to realize that his potential is limitless," Kelly said.
It's hard to dispute such a takeaway from what Kaylo was able to accomplish in his brief and remarkable high school wrestling career. He began training as a first-year, with no prior experience. By his senior year, he won the Maine Class B 195 pounds Championships. In a way, he was fulfilling a promise that Kelly had made to him three years earlier.
The championship match was a career-making performance.
"At the state championship, he wrestled a guy who was as big as Kaylo and as strong as Kaylo. Hometown boy in his gym … and this kid had been wrestling since kindergarten," Kelly said. "Kaylo has been wrestling since he was a freshman in high school. And [Kaylo] beat him, he beat him soundly."
To beat the favorite, to beat the hometown kid, to beat him with roughly 10 fewer years of experience at the sport in which you are competing, was—and still is—something beyond comprehension.
"I said you're going to leave here making your marks. You're going to be legendary here," Kelly added. "And it is, his name is up on the wall, he's a state champ."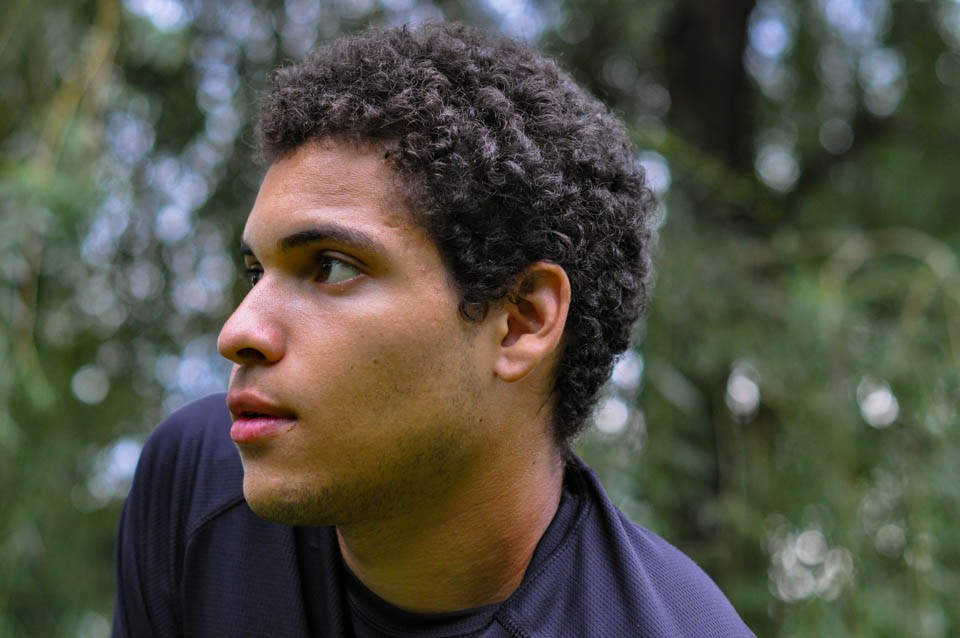 Much of the terrain is rugged and remote and a few of the trails are rarely used.
In a 2015 profile for his county newspaper, Kaylo lists, "To go to West Point and become an army officer" under his future plans. At that point, he had already committed to wrestle at the U.S. Military Academy. Looking at him and engaging with him in conversation, one would not be surprised to learn that Kaylo was army bound.
Yet that is not what happens. Kaylo trained with the West Point program in the summer before what would've been his first year there. He began in earnest and persisted through boot camp, but at a certain point, he realized that his future was bound to a different path.
Kaylo explained at length his decision to leave. The core of it came in the time commitment: He did not want to spend a decade around the military. Instead, he chose to readjust.
After leaving West Point, Kaylo spent a year away from school before matriculating into Northeastern, where he studied electrical engineering for two years. Based on his recollection, the time was a welcomed departure from West Point, but he was not content.
After those two years, Kaylo began sending out applications to what he perceived to be more challenging schools and found himself at Columbia due in large part to the city atmosphere. Perhaps more than just the city itself were the people who occupy it. Kaylo references multiple times his desire to surround himself with people he admires: fellow doers, "people who have energy."
A month ago, Kaylo found himself walking across Columbia's campus for the first time as a transfer student. He has, for the most part, spent these first weeks in Morningside Heights—the weeks most students spend forging their first important relationships here—running. Always running.
"I have different stuff going on with research and school and figuring everything out. On top of running endless amounts of miles every week," Kaylo said. "You have to manage your time a lot more, and say no to things."
Runners often experience hallucinations and sleep deprivation.
Walking back from Central Park, a frequent starting point for his daily runs, Kaylo is very much himself. He's laughing, casual, clad in athletic apparel, and recounting, in a more relaxed tone than usual, his past experiences running.
July 25th, the twelfth annual Viaduct Trail Ultramarathon: a 100-mile race that presents some of the same challenges which affect participants in the Moab 240. Most notably: exhaustion, sleep deprivation, and hallucinations. He is not immune to the adverse effects of the run. He is not special.
He recalls, at mile 92, hallucinating vividly that there was a bear approaching him in the woods. He reacted so adversely, that he attempted to climb into a fenced-off cow pasture.
"At night, everything is so dark," Kaylo said. "It's so sketchy […] It's just terrifying […] Everything sounds like it's an animal."
Yet, he finished.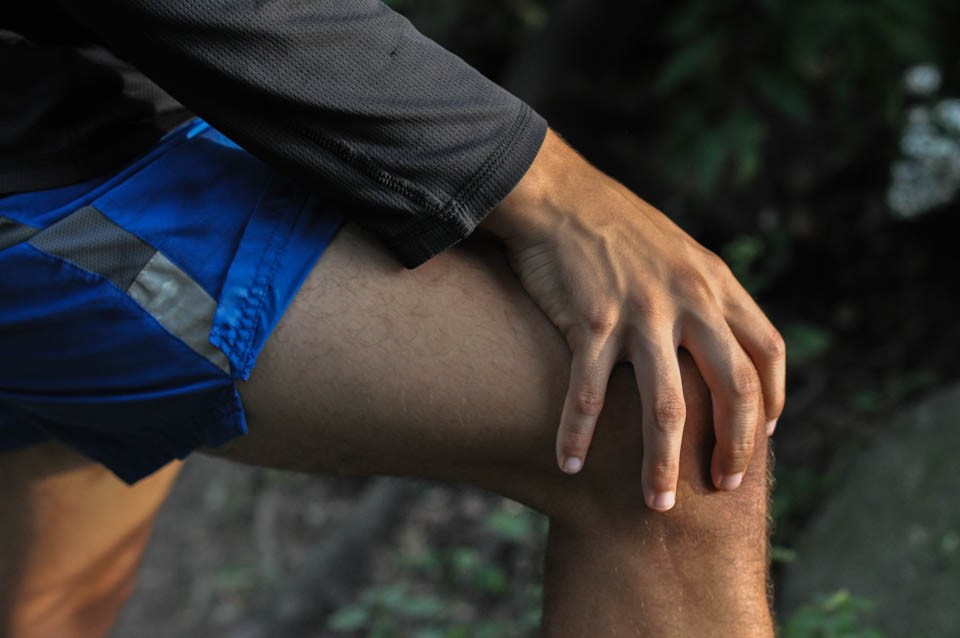 This section will feel like more climbing than the last section. Don't get discouraged—it's a really physically and mentally tough, exposed section.
The Moab 240 requires its participants to run 238.3 consecutive miles in less than four days and 16 hours. Beyond the aforementioned sleep deprivation comes, the natural threats of the trail itself. The organizers of the race do not shy away from this fact. They state it openly in the official runner's manual which every competitor is required to read before embarking.
The path marks a grand circle around southeastern Utah, forcing the runners to engage with nearly every type of terrain.
"Please note that there are very exposed sections, dangerous cliffs, rock fall, snakes, spiders, scorpions, wildlife, and other hazards throughout the route," the manual reads.
For the first third of the race, there are aid stations roughly every 10 miles. At these breakpoints, runners can take a moment to breathe, eat, and rest. However, the most serious competitors elect to ignore the majority of the stations and trust that their body, which has already fought through such suffering, will persist.
Among these competitors is last year's winner and one of Ultrarunning Magazine's 2017 Ultrarunners of The Year, Courtney Dauwalter. Dauwalter, 33, approaches these races with a laid back nonchalance that seems at odds with the nature of the event itself. When asked why she would chose to run the Moab 240 or participate in endurance running at all, she replies, "Why not?"
There are more than a few commonalities between Dauwalter and Kaylo in terms of personality and approach. Both are insistent in their desire to push their respective bodies to their limits. Both seem less than stressed in the face of an event that remains beyond understanding.
Similarly, she is unfazed when describing her bouts with intense hallucination while out on the trail, recounting how the forest was full of faces at night. Nor is she at all regretful about her approach to sleep: she napped for "one minute" and felt "rejuvenated" immediately after.
When Dauwalter is mentioned, Kaylo practically jumps from his seat.
"Dude, she's a beast!" Kaylo said. "I can't think of one person who's a better runner."
Both Kaylo and Courtney are intensely positive. In interviewing both, neither have anything negative to say.
When asked what common traits the people who run this race have, Kaylo replied: "These people don't stop. These people keep going. And they're all incredibly positive. A little out there, crazy sometimes, but at the same time, they're incredibly positive."
Grab some water, and get this done.
It all comes back to the question of why.
On the surface, Kaylo is running for FNE International. He reached out to multiple charities and chose to partner with FNE due to its low overhead, and active commitment to the cause. It places teams on the ground in struggling countries and works to create sustainable projects that can persist even after they have left.
On its website, there is a page for Kaylo. Visitors can see him, smiling, alongside a message about what he is doing, and why he is doing it.
Michael Cipoletti, executive director of FNE and the organization's only paid employee, reduces its message down to one straightforward claim: supporting health, housing, and education in Peru, the Dominican Republic, and Nicaragua.
At first, Cipoletti was skeptical of Kaylo's intentions: They were so ambitious they almost seemed like a joke.
"I received that email and saw 'I want to run 240 miles to raise money for your organization' and I thought, this sounds like spam," Cipoletti said.
In spite of Cipoletti's skepticism, he decided to hear Kaylo out, and it created a budding partnership. From Cipoletti's perspective, potential donors are drawn to herculean feats of strength. He claims it is people's appreciation for the superhuman.
Kaylo's take is slightly different.
"I think a lot of people relate to, quite frankly, pain," Kaylo said. "For people to see that struggle, it shows you're serious."
Kaylo speaks often of pain, and struggle, and of fighting through it. He talks about decisive moments that determine who a person will become. He has already experienced so many of these moments: the weight loss, his championship wrestling match, the quick changes from West Point to Northeastern to Columbia, his decision to become an ultra runner.
His next challenge will come out on the trail.
On the surface, Kaylo is running for FNE, but when he speaks, he reveals something different: he is running to become his next self.
I ask Kaylo if he's worried at all about making it out there and not being able to finish.
"Who knows what I'll do," Kaylo said. "But at that moment it will determine who I am."
Image credit: Arielle Shternfeld and Lula O'donnell
Original article is here.