Four EE Students Attend Society of Women Engineers Conference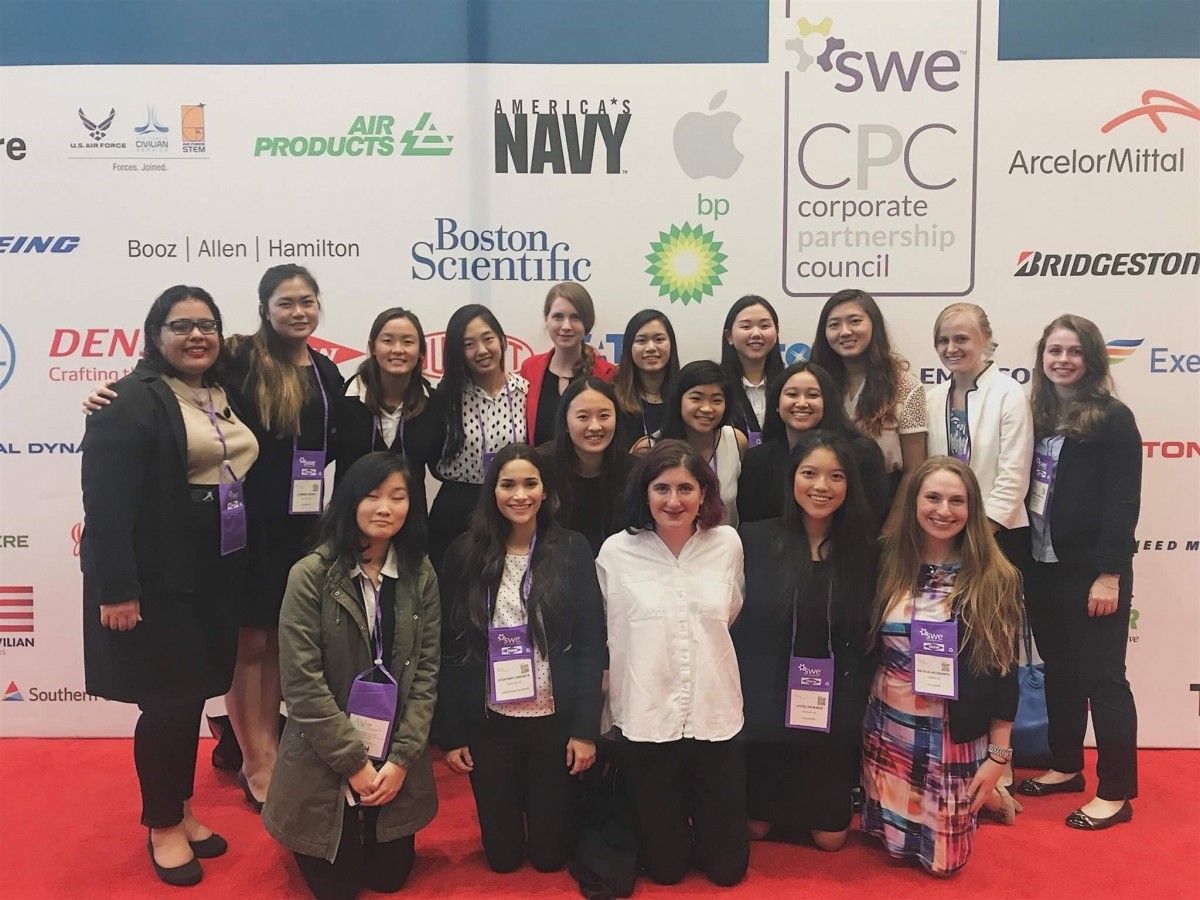 The electrical engineering department sponsored the attendance of four female students at the Society of Women Engineers (SWE) 2017 career conference, in Austin, Texas. The four were Julia Di, Natalia Jacobowitz, Patricia Jastrzebska-Perfect, and Rebecca Murray.
The not-for- profit SWE was founded in 1950 to empower women in the engineering fields. Its activities include training, development, networking, scholarships, outreach, and advocacy. The society's main annual event is its career conference—the world's largest for women engineers. About half the attendees each year are college students.
With more than 14,000 attendees, the sold-out conference, held in the Austin Convention Center, was the largest SWE conference to date. A central focus of the conference was the job fair, the largest for women engineers; it included on-site interviews for jobs and internships. Other events were keynote addresses by industry executives, presentations by more than 300 speakers, hands- on engineering activities for girls in grades 6–12, and the inaugural Women's STEM Leadership Forum. The conference closed with a concert by The Mrs, a local all-female rock band.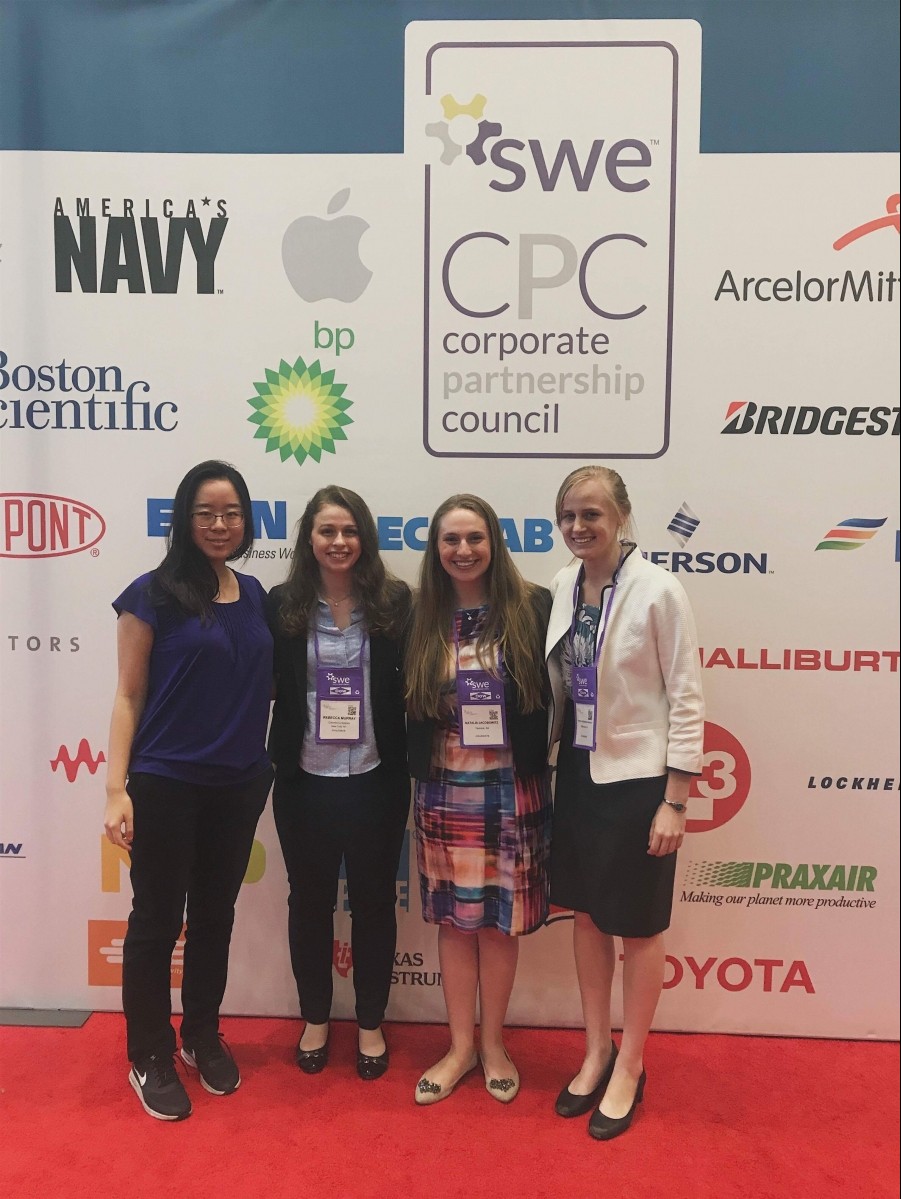 Di, who is considering going to graduate school and pursuing a career in space robotics, met with representatives of several aerospace companies. Rather than stay in a hotel, she stayed in a hostel, in lively, close quarters with many other women from the conference.
Jacobowitz, who interviewed with five recruiters at the conference, has accepted a position as a program manager at Microsoft, in Seattle. On an informal basis, she says, she makes a point of encouraging female freshman who are considering STEM majors; she adds that Columbia offers female students a notably supportive environment.
Jastrzebska-Perfect, who was investigating internships, was especially impressed by the diversity of companies represented at the conference.
As president of the Columbia chapter of SWE, Murray had attended previous SWE conferences. Yet she still found SWE17 exhilarating and empowering.
Though SWE's mission is to advance women in engineering, its events are non-exclusive. Attendance at the conference was mostly female, yet, according to an article in the Austin American-Statesman, males accounted for almost half the attendees at the job fair. It would be different, says Jacobowitz, if the men had come to support the initiative rather than just to take advantage of it for themselves.
Jacobowitz probably speaks for many of the college students at the conference when says she looks forward to returning one day as a professional attendee, to inspire younger women the way she was inspired.