Columbia Engineering Start-up VidRovr Receives Grant, Mentorship from Publicis Groupe
VidRovr, an innovative video management and processing platform developed by PhD students in Columbia Engineering's Digital and Multimedia Lab, has been named among the Publicis90, a select group of start-ups that will receive funding and a year of guidance from executive mentors at Publicis Groupe, one of the world's leading advertising and PR firms.
The Publicis Groupe created the global competition in recognition of the 90th anniversary of its founding, aiming to support 90 promising digital projects and start-ups with major business potential in advertising and PR. The 90 winning teams were selected from a pool of more than 3500 projects spanning 141 countries in a major initiative to foster digital entrepreneurship. VidRovr placed an overall 12th in its total score given by the competition's jury of industry leaders and practitioners.
Cofounders Joe Ellis, a doctoral student in Electrical Engineering, and Dan Morozoff, a doctoral student in Biological Sciences, created VidRovr to enable real-time processing of large video collections to extract useful information, index clips, and help clients intelligently leverage their content. With Columbia Engineering Professor Shih-Fu Chang as their advisor, they devoted over three years to publishing and patenting foundational research in machine learning, computer vision, and multimodal information processing, designing algorithms that utilize various facets of multimedia to process and learn from vast amounts of information.
"VidRovr can process and extract meaningful information from video, such as who is talking on screen, what visual information appears, and what news or popular events are covered by a particular video," said Ellis. "Using this detailed information, VidRovr can then link the videos to social media content, such as hashtags, internet images, and online articles, to help corporations disseminate their videos in intelligent, relevant, and cost-effective ways."
More than 80% of online traffic consists of video, and online and mobile video is the fastest-growing and most profitable space available for advertisers. VidRovr helps partners monetize their content with systems to help index, search, and recommend videos accurately and automatically. The company was selected to participate in the NYC Media Lab's start-up incubator, The Combine, and has consulted extensively with executives, editors, producers, and other industry experts to develop solutions for clients' needs.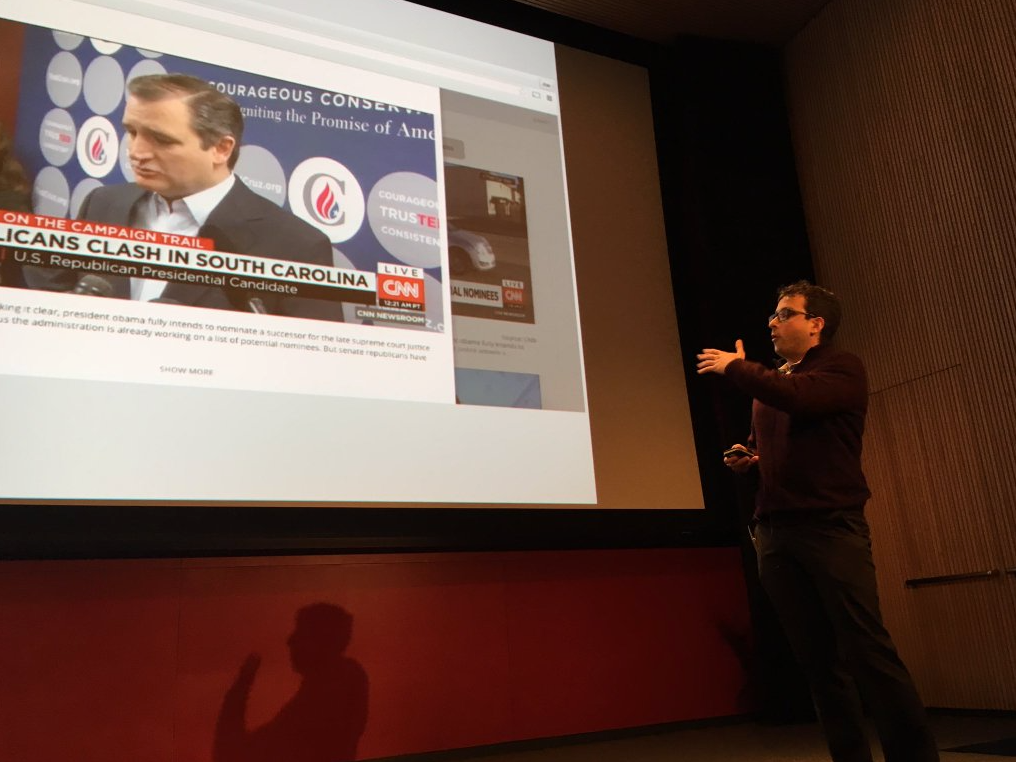 After their graduation from the Combine, VidRovr executed a licensing deal with Columbia Technology Ventures (CTV) for the core patents and software that were developed in Prof. Chang's lab. "We are thrilled to have witnessed the growth of VidRovr from the beginning, and are not surprised by this promising startup's early successes. We are happy to support them as they move forward with this great technology" said Satish Rao, Associate Director, Physical Sciences Licensing, at CTV.
 "Publicis' knowledge of the media space and advertising industry will be invaluable as we develop and tailor the VidRovr technologies to provide value in those sectors," Ellis said. "In years to come we hope that through VidRovr the technologies for video understanding that we developed at Columbia will allow users to be more informed and entertained through videos online by making relevant, beautiful, and important content readily accessible and available."
The team credits professors and colleagues at Columbia for inspiring their technologies and helping establish their business. In addition to Chang, whom Ellis calls their "intellectual guiding force," they actively developed VidRovr with collaborators Brendan Jou, Hongzhi Li, and Svebor Karaman, who "are just as much a part of this as we are."
Original article can be found here.