Columbia Pioneers Launch Online MicroMasters in Artificial Intelligence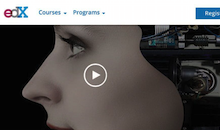 Artificial intelligence (AI) is being touted as a driver of the Fourth Industrial Revolution, an era expected to disrupt what came before yet offer unprecedented opportunity for new inventions, new markets, new methods, and new jobs. Experts predict that the coming changes will also require new models for educating a capable and thriving workforce. Columbia Engineering is leading the way by partnering with online learning destination edX to offer the first and only online MicroMasters program in AI.
MicroMasters programs are an innovative hybrid graduate education model in which learners can earn a certificate to further their career or even expedite a degree in a traditional master's program. A MicroMasters certificate can count as one quarter, or up to one semester, of a master's degree, allowing students to fast-track their graduate program.
Taught by top faculty from Columbia Engineering, the new AI program is a self-paced opportunity for students to learn the fundamentals of AI and machine learning and dive into two common applications: robotics and computer animation.
Soulaymane Kachani, senior vice dean of Columbia Engineering, believes the program will give participants an important edge in career advancement.
"Robotics and artificial intelligence are going to have a great impact on almost every industry you can think of, from health care and manufacturing to finance, energy, and transportation," he said. "We're helping learners gain foundational skills that will help them in their careers, but also help employers who are in need of high-tech professionals in AI but can't always find them."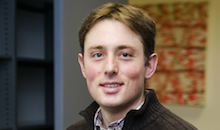 In the first course, an introduction to AI, Computer Science Lecturer in Discipline Ansaf Salleb-Aouissishows students how applications such as self-driving cars, industrial robots, and tumor detection are using AI to solve real-world challenges. In the Machine Learning course, Assistant Professor of Electrical Engineering John Paisley delves into algorithms and the basics of supervised and unsupervised machine learning.
The program assumes students have some comfort with basic linear algebra and statistics, as well as some mathematical maturity, but Paisley, who also teaches in the data science program at Columbia, says learners with little background in computer science or statistics should not be intimidated.
"The course will introduce a set of useful techniques for working with data to those who may not have had the chance to take such a course when they were in college," Paisley said. "I hope students will find the material accessible regardless of their field. As part of the Department of Electrical Engineering, I know how relevant and useful our students find machine learning to be."
In the Animation and CGI Motion course, taught by Eitan Grinspun, director of Columbia's Computer Graphics Group, students will learn to code their own physics simulator to master algorithms for creating realistic animated clothing, hair, liquids, and other materials. The course builds on a class that Grinspun has been teaching at Columbia for over 10 years and that he looks forward to bringing online.
"The bulk of this class will focus on technical aspects of animation. However, we also aim to give a glimpse into the art of physically based animation," Grinspun said. "By focusing on the fundamentals of computer-based methods for predicting physical behavior, we equip students with knowledge that applies wherever machines need to understand and reason about objects and materials in the real world."
Finally, in the Robotics course, Matei Ciocarlie, assistant professor of mechanical engineering, will lead students in an investigation of how mobile robots and robotic arms perform physical tasks and interact with their environment. Ciocarlie noted that the time is particularly ripe for an online course in robotics, thanks to the availability of open-source resources like the Robot Operating System and Robot Web Tools.
"We now have widely accessible software packages that anybody can use to visualize and program robot models," said Ciocarlie. "This allows us to teach robotics over the web in a way that simply was not possible a decade ago."
MicroMasters programs were created by edX in concert with top universities to help students advance their careers in some of the most in-demand fields. Columbia Engineering has long been an innovator in the field of online learning. It launched the Columbia Video Network back in 1986, enabling thousands of distance learners to pursue degrees in engineering and applied science. It also partnered with edX for the first XSeries on Data Science, a group of courses that has been accessed by learners from 180 countries around the world.
Enrollment in the AI MicroMasters program has been high: more than 100,000 students registered for the first course.