Intro
Welcome to the home page of EE6350 VLSI Design Lab for Spring 2014.
This graduate course focuses on the design, simulation, layout, verification and tape-out of an IC design. MOSIS is offering access to an IBM 0.18um CMOS technology for this course. MOSIS fabricates the chips that students subsequently test.
Spring 2014 Project Reports and Videos
---
Filter-less Class-D Audio Amplifier
Sarthak Kalani and Siddharth Shekar
---
DM6350 - Portable Ultrasonic Distance Sensor
D. de Godoy Peixoto and Miguel Costa
---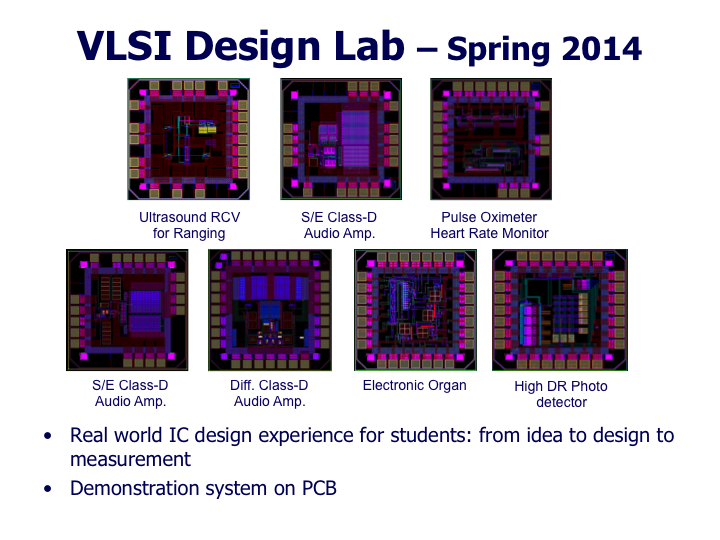 More project descriptions and videos will be posted shortly; please check back.
---