Associate Professor
Department of Electrical Engineering
office

phone
fax

email

811 Morris A. Schapiro Bldg.

(212) 854-8670
(212) 932-9421



eleft at ee columbia edu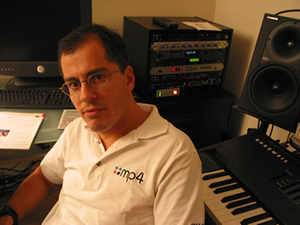 NOTE
I have moved to the University of Athens, Greece, Department of Informatics and Telecommunications, where I am Associate Professor and Marie Curie Chair. I can be reached there at eleft at di uoa gr.
This site will remain online during the transition, but it will not be maintained. The new web site address will be posted here when construction is completed.
For research interests, current projects, and publications, please visit the MMSP Lab web site.
For other activities, use the following links:
• engineering - professional activities, my engineering education, awards, society memberships, activity in standards development
• academic - current committee assignments, courses taught and links to their sites
• music - music studies, upcoming performances
• sailing - sailing activities and teaching, recent trips
• contact - ways to get in touch with me